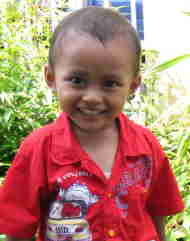 Hello everyone, my name is mulyono, ST, MSi. I  had been staff at Sebelas Maret University at house keeping departement since first and now I am chief of education at FMIPA UNS. It's my 9th, I work for UNS.. (wish to success for my life and religius).
I'd signed this blog up at december 2008 before I started to be active. Main articles in this blog are about what I thinking (lagi mood and free time)  , most of which I wrote by own words. But sometime I take by others.
Well, maybe you have guessed before, my main interests are Social and religius and electrical enginering. I once planned to make them as the whole content of my blog. But thinking about opportunity cost,  Had I done so, there perhaps wouldn't be visitor's statistic as much as it is today. I love watching increasing number of you visiting my blog, that motivates me to write and share more. And it will motivate more if you also leave comments, so that I know you pay attention… You can leave comments about anything : suggestions, critics, article requests, or just saying "hi"……. For article requests, I will fulfill them if I have time and understand the topic.
Back about me, I like sport (Bulu tangkis) but my time spend for  my family (son and wife) at home. There is high probability that people who are close to me will know me differently compared to those who are not. I don't mean to keep distance, but some people may conclude so. While a few will find me being so friendly, easy to approach. It's just a let-it-flow-relationship for me, but mostly depend on how you treat me. I am not talkactive and don't know how to be so. But I never ignore people.
Okay, don't let this be too long, thank you for reading this page. I hope you enjoy visiting my blog and get what you're looking for.  Enjoy your time and come back anytime later…
I am happy to help others.